+++how
does it feel to see double with one eye? shoplifting as survivalist hobby. crafty drumming, yessir. stompboxes fizzle, more analogue blurps. waiter! one more coffe into the bottomless cup, presto, presto! stampede stompede still rocking hard. 100% guitar free? do you use samples? I thought I heard a synthesizer. entomology, just an other bug in the zoo.
click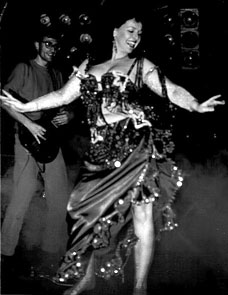 1991 Andi Haller and David Wasik meet in the rockgroup HP ZINKER headed by Hans Platzgumer, where they are the rhythm section
1995 after the breakup of HP ZINKER Wasik connects with Haller in Vienna, they form a duo and call it SPLINTERS
1995/96 while high-tech becomes cheaper, party habits change and the interested music world witnesses more scenes braking up into manyfold pieces, SPLINTERS try to find out, what can be done with drums and bass this side of sequencing and looping. Collaborations include shows with belly-dancers and a group of film-loop multiprojectionists
1998 the first album is recorded and released on x-ter kyu.